The Artisanal Prowess of Zerga Shoes
Zerga Shoes embraces the best of luxury while presenting a modern approach to pricing and access. Each model is hand-manufactured in the best tradition of over 50 years experienced artisans.
To Zerga Shoes, shoes are a metaphor for power. The goal of our shoe designs is to give every woman a sense of being powerful and confident. The keyword in the brand's design philosophy is feminine power.
ABOUT US >>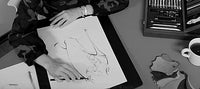 Our customer stories
Elegant and comfy

Fabulous shoes! They are super sexy, comfortable and classy. Everything came in a fabulous shoe box, wrapped and included a shoe bag for travel.

Erika Z. /Los Angeles, CA
Incredibly comfortable!

Words cannot really describe how beautiful these sandals are. I felt in awe the minute i saw them.And they really are very beautiful upfront too.

Nicole K. / Manhattan, NY
Very pleased with the quality. Beautiful shoes.

LOVE THESE. I wore these shoes for about 10 hours at my wedding and they were so incredibly comfortable. No blisters, no rubbing I'm so impressed.

Sarah Y. / Miami, FL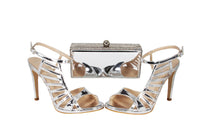 HANDMADE WEDDING SHOES. Shoes, Heels, Stilettos, Pumps, Sandals, Clutches ...
Discover the comfort of the signature platforms, stilettos, pumps and sandals from a Wedding Collection of Zerga Shoes. Available all year round featuring glamorous and sophisticated silhouettes design will take you to the best places.
SHOP Wedding Shoes NOW >>
Zerga Shoes Heels & Clutch collection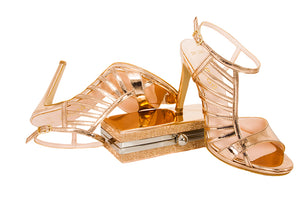 1205 Collection
All of our designs are limited edition which we produce them very limited quantities and we never produce same product again. That is the key to being unique and different when our clients wear our shoes.
SHOP NOW
Shoes
We honor the art of making something by hand, and the quality that can only be achieved in this way. Our carefully curated selection features everything from timelessly classic styles to most feminine designs to ensure you make an impressive entrance.
SHOP NOW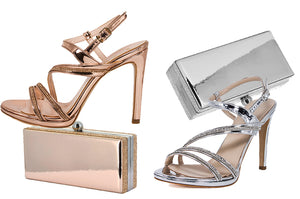 Clutches
Discover the best matching clutch with your new pair of shoes. Perfect for adding elegant touch to your evening look, the Zerga Shoes designer clutch bags showcases the most eye-catching bags.
SHOP NOW
Instagram News #zergashoes